4411 45th Street
West Palm Beach, FL 33407
"At the Corner of
45th Street and Military Trail"
Truck Rental Phone: (561) 697-3282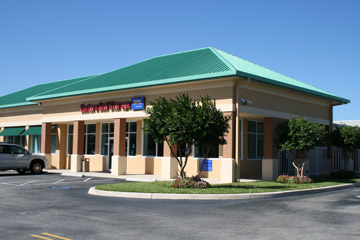 Moving Trucks in West Palm Beach, Florida
The best place to rent a moving truck in Palm Beach County is Eastern Self Storage. We have the best rental trucks and the most convenient place to rent it. We will get you on your way so you won't waste a minute on the day of your move.
Your friends (the people you promised to feed if they would only give up their day to help you move) will be glad you rented your moving truck from the professionals at Eastern Self Storage! You will show up for the move with the cleanest trucks at the time you promised. We won't waste your time when you come to pick up the rental truck. We want you on your way as soon as possible. We know you will be glad that you came to Eastern Self Storage to rent your truck.
Eastern Self Storage is the best rental location in Palm Beach County, renting the best trucks in the country. Eastern Self Storage rents Budget Trucks. We are not just a dealer, but we are a preferred dealer! We have been recognized by Budget Trucks many times over the years.

Why Rent Budget Trucks?
Here are just some of the reasons you should use Budget Trucks for your next move:
Budget Trucks are the cleanest moving trucks on the road.
Budget Trucks are the most reliable moving trucks on the road.
Budget Trucks are the newest moving trucks on the road.
Why Rent From Eastern Self Storage?
These are just a few reasons to rent your Moving Truck from us:
The friendliest staff in West Palm Beach.
Professional staff.
Quick service.
Properly maintained trucks.
The most convenient location in the county.
Easy access from anywhere in the county.
We care about your move.
Moving Truck Rental in West Palm Beach
With the convenience and professionalism that we offer, and the superior trucks that we rent, Eastern Self Storage is your smart solution for renting a Moving Truck. No matter where you live in Palm Beach County, we make it worth it for you to rent from us. People go out of their way to get their moving trucks from us.
At Eastern Self Storage, you can rent a Budget Rental Truck. We are one of West Palm Beach's most convenient Truck Rental locations. We are just a mile west of I-95 on 45th Street. You can rent one-way or local rental trucks. When you are finished moving your things into storage, just return the Budget Truck to us at the office.
This is quite convenient, especially if you are moving to West Palm Beach from outside the Palm Beach County area. We are the ideal one-way Budget Rental Truck drop off area in West Palm Beach.
Click here for a Google Map
Or, if you have a QR Reader App on your smart phone, scan this QR Code to quickly get our details and map on your phone!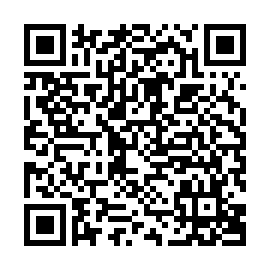 You can also "Like" us on Facebook!